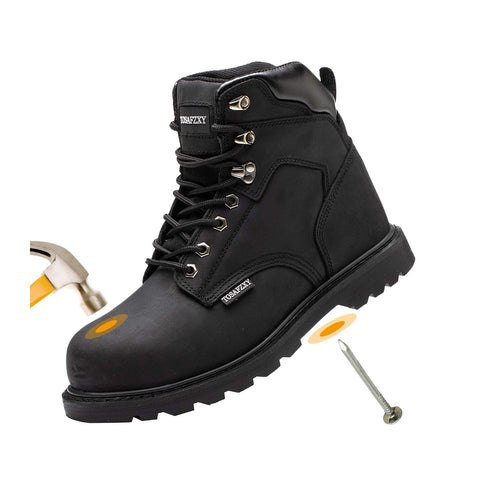 GOODYEAR WORKMANSHIP : Goodyear workmanship is purely handmade, it makes the soles of work boots stronger, and stones rubbing and water soaking will not make it crack.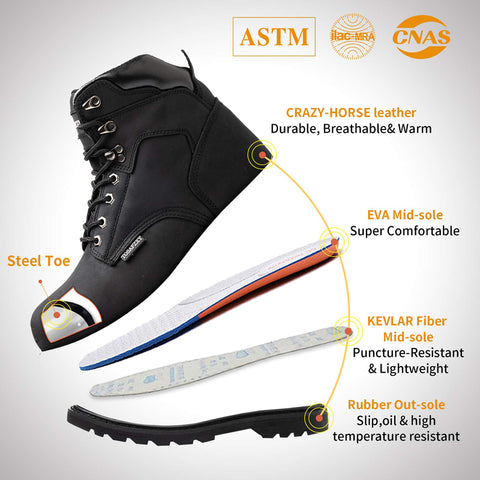 DURABLE CRAZY-HORSE LEATHER: The surface of this work safety boots is frosted oil dipped leather. The surface is soft, wrinkle-proof and waterproof. Crazy-horse leather products are very wearable. As time goes by, it will become brighter and brighter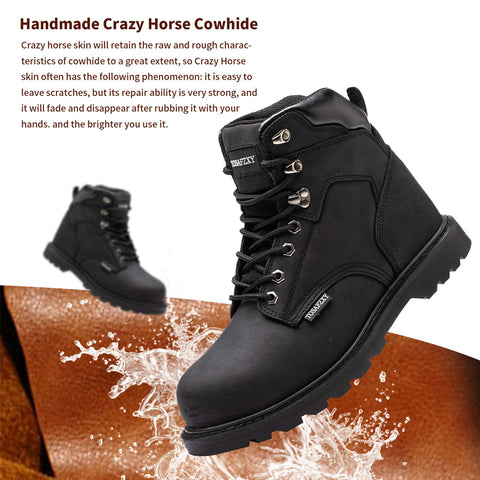 DURABLE STEEL TOE:The men work boots have steel plates embedded in the toes, the steel toe is very hard, and it passed the ASTM F2412/F2413 standard, so the steel toe can effectively prevent the toe from being injured by heavy objects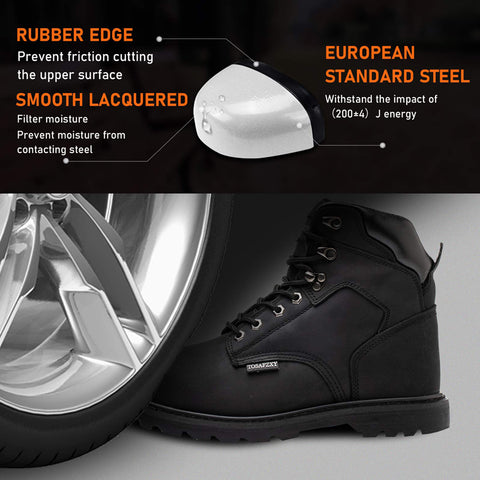 ANTI-PUNCTURE MID-SOLE :KEVLAR fiber midsole is lighter than ordinary steel soles, has better puncture resistance, and can resist puncture force of 1100N. Better flexibility allows you to walk comfortably in work boots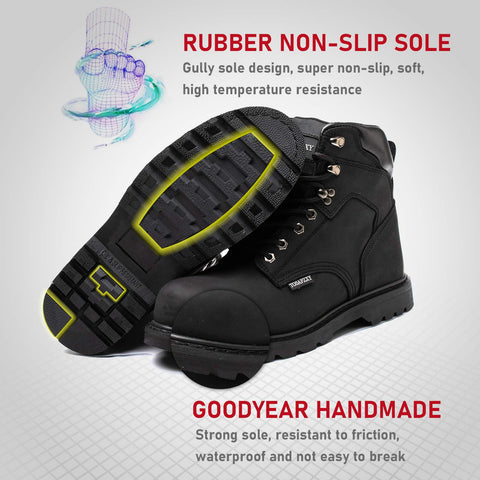 NON-SLIP RUBBER SOLE: Safety boots out-sole is made of top non-slip and oil-resistant rubber, which is extremely soft and can withstand high temperatures up to 390°F.