Anti-smashing steel head cap: EN ISO 20345 standard.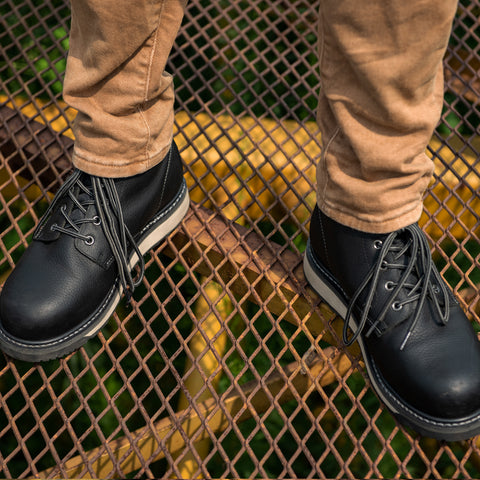 Puncture resistant steel midsole: EN 12568 standard.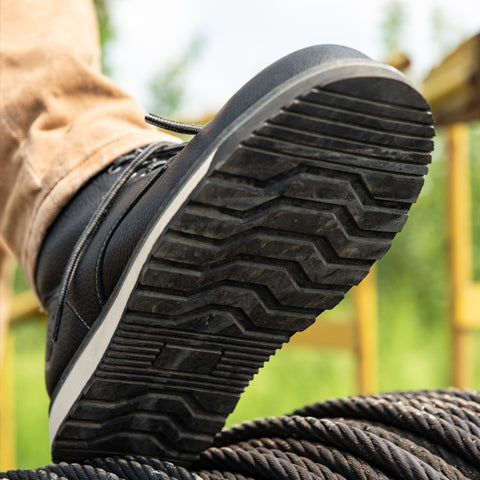 Material: 100% high-quality leather, prevent splashing, easy to clean.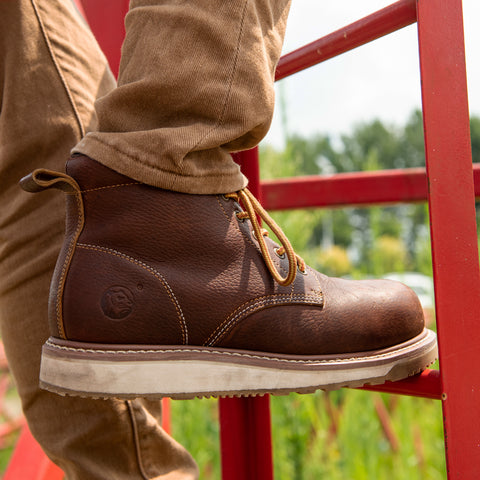 EVA outsole: stress relieve and impact resistance.
Rubber outsole: non-slip, durable, acid and alkali resistant.
Goodyear welt structure: the strongest sole structure.
Easy to wear: dual-purpose built-in metal quick hook, which can be quickly worn or fixed.