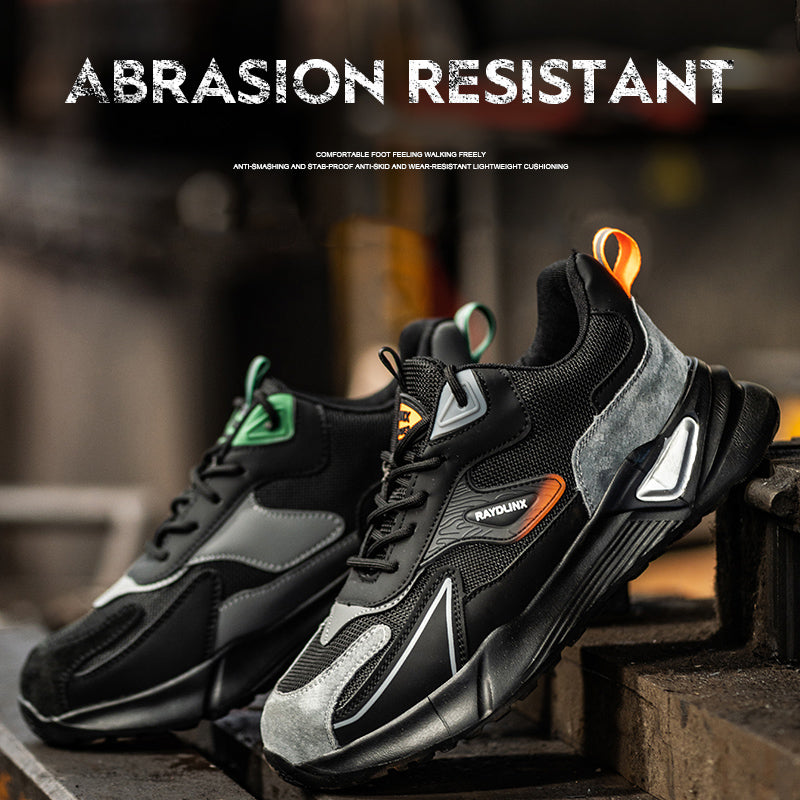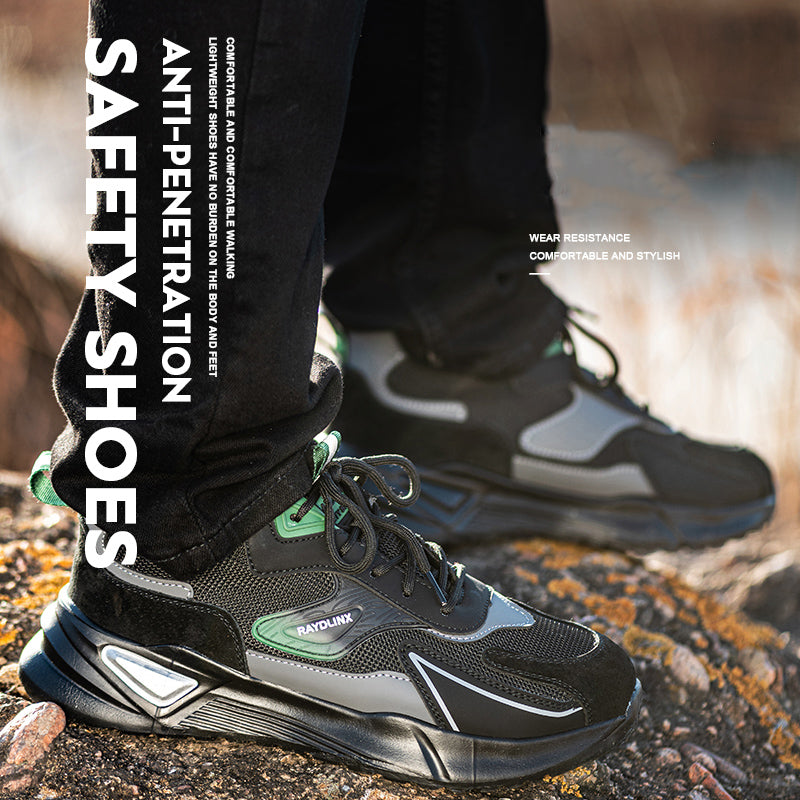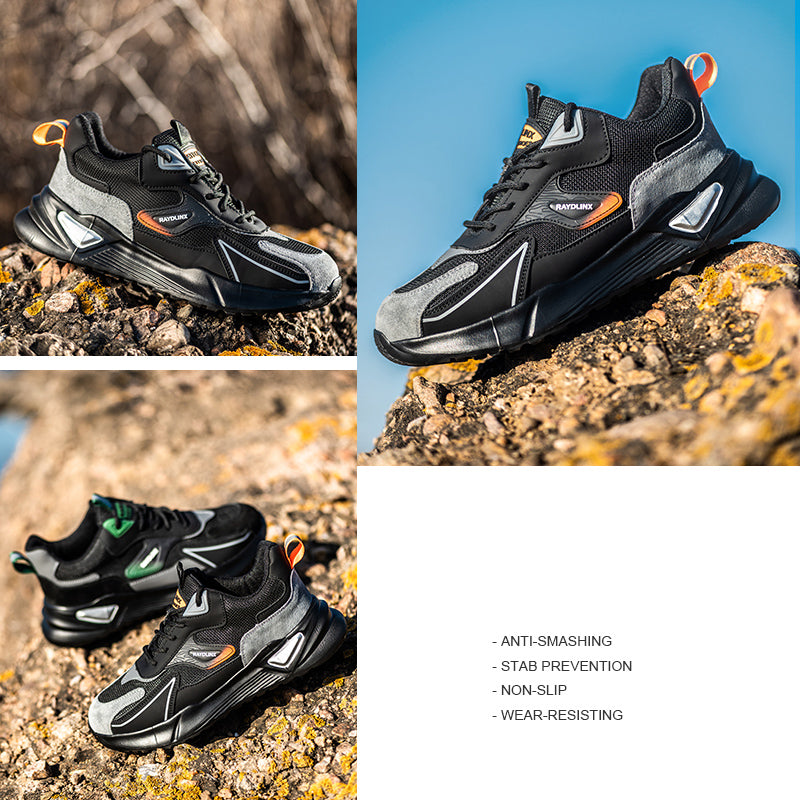 Anti-smash steel baotou + anti-puncture Kevlar mid-sole for safe foot protection!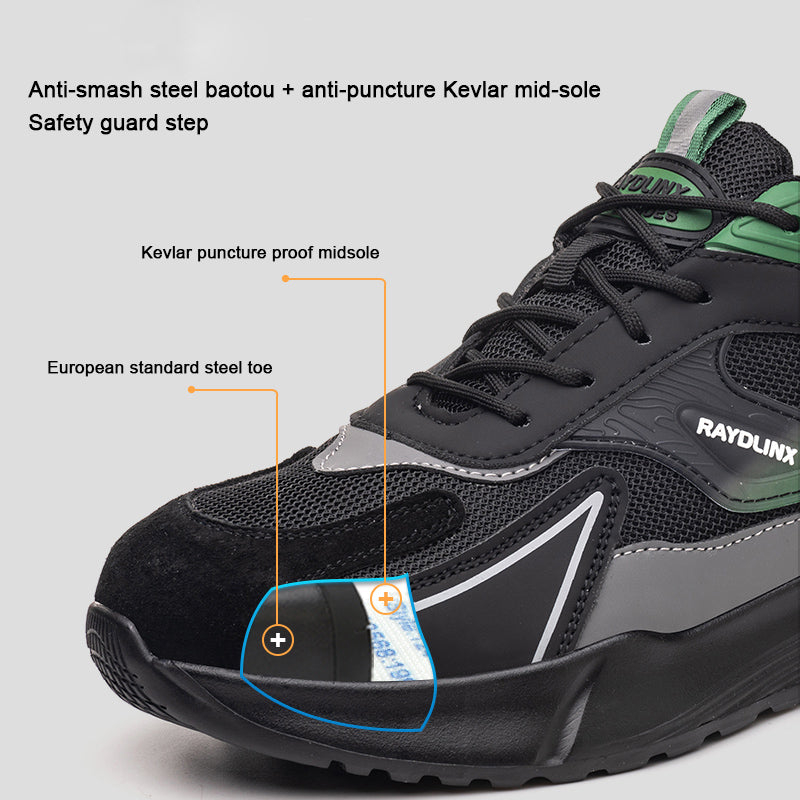 Anti-slip shading design, strong grip, can adapt to the wet environment, rubber outsole wear-resistant, fear of iron filings.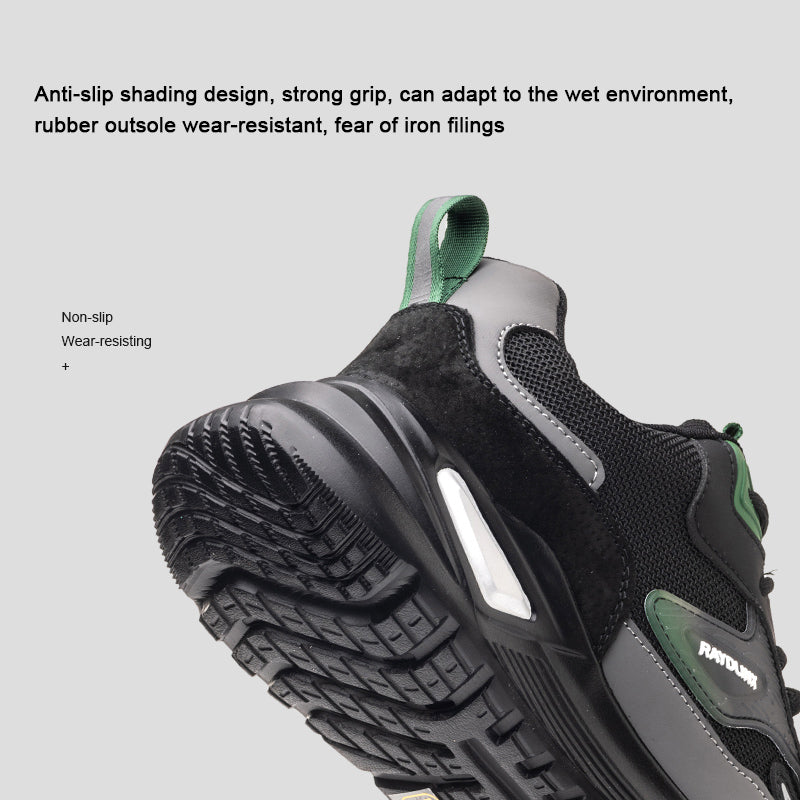 The side of the shoe body reflective strip design, night work is also safe!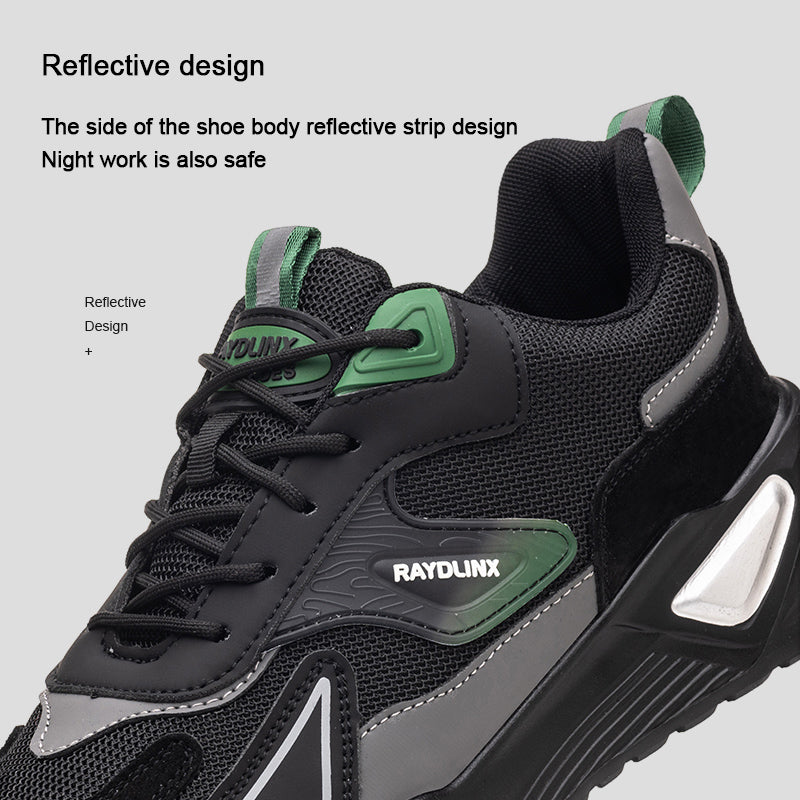 Breathable upper, flannelette + wire mesh.Sweat and moisture absorption,
wear comfortable and not stuffy feet.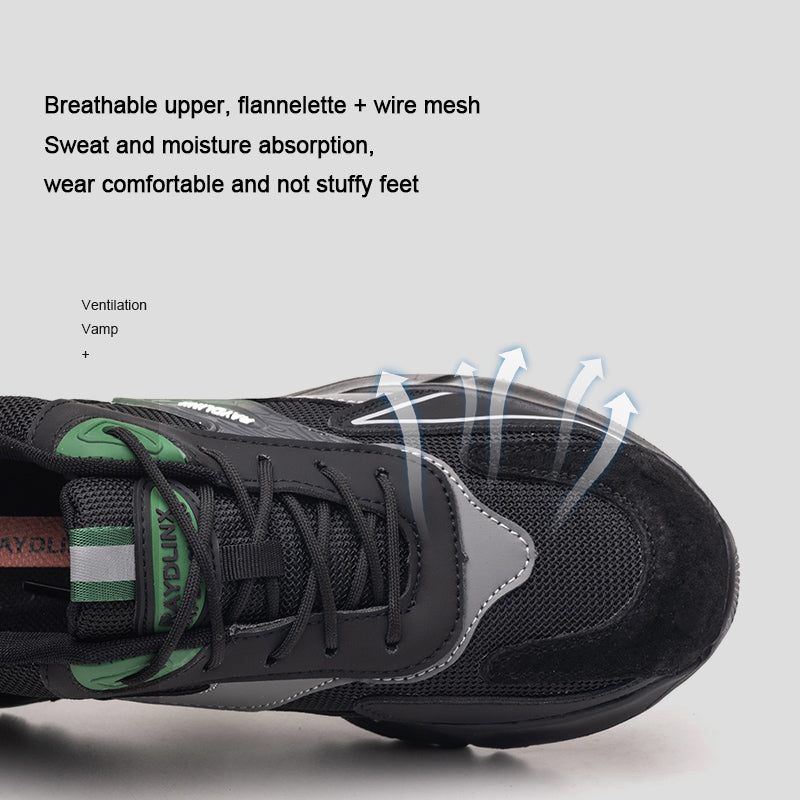 Rubber outsole, wearing comfortable feet, comfortable walking.
Lightweight shoe body, no burden on fee.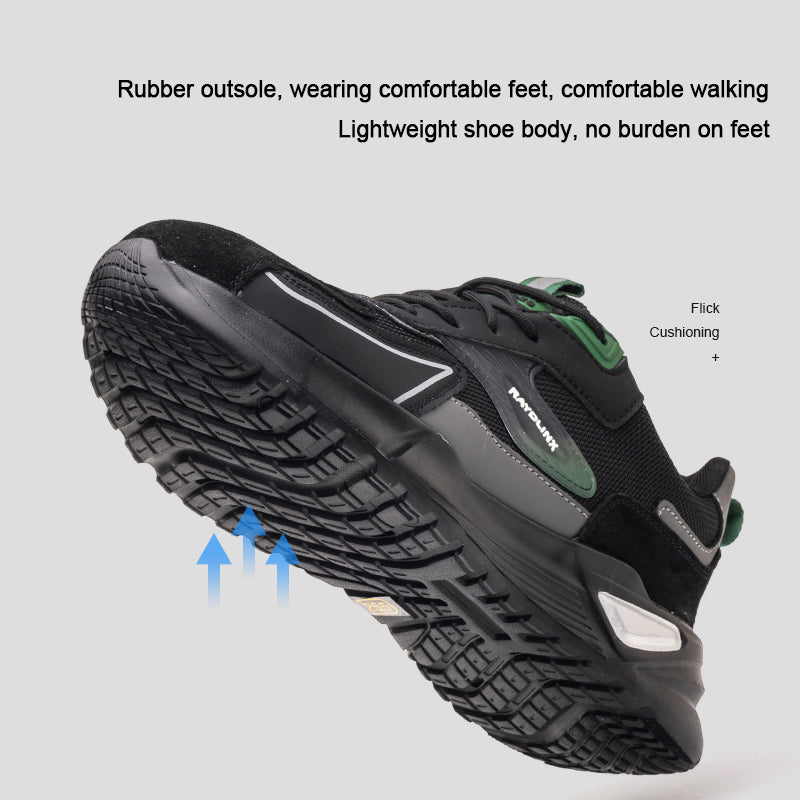 High elastic cushioned insole, soft and light.
Provide effective support and comfort, fresh and breathable.