ABOUT ROTATING BUTTON SAFETY SHOES:
_ Flyknit fabric 
_Rubber and plastic sole
_European standard steel toe
_Kevlar midsole
DURABLE DURABLE 
Comfortable and lightweight
Anti smashing and puncture proof footwear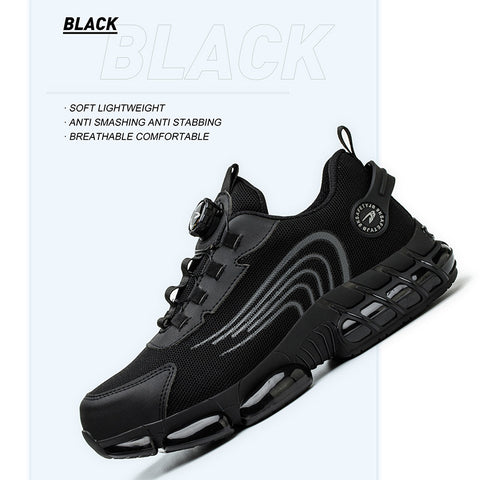 How to use the rotating button: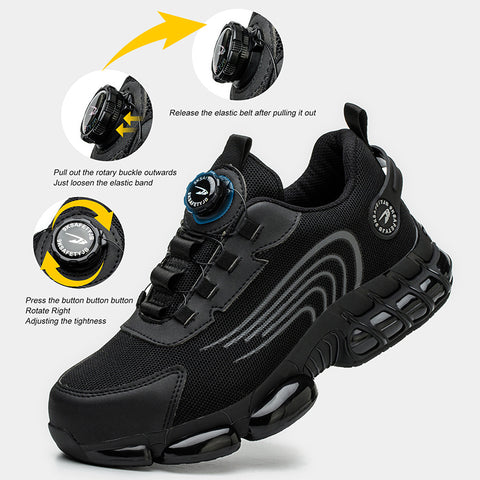 European standard steel toe and Kevlar midsole, anti impact, anti puncture!
Double layer protection!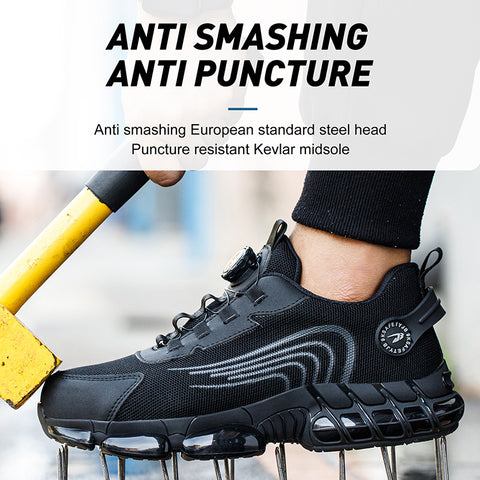 Durable outsite is not afraid of soikes or punctures.
Fearless of iron filings.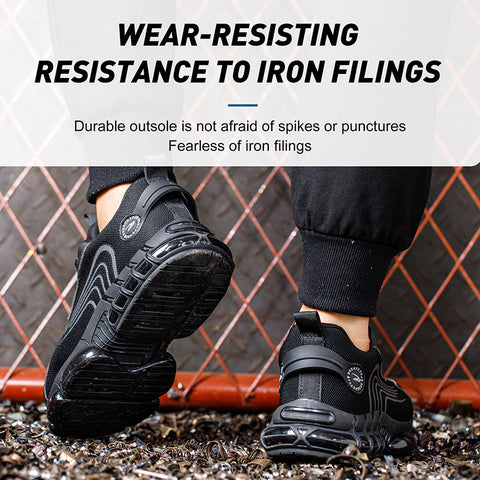 Anit slip pattern design enhances grip.
Adapt to wet and slippery environments.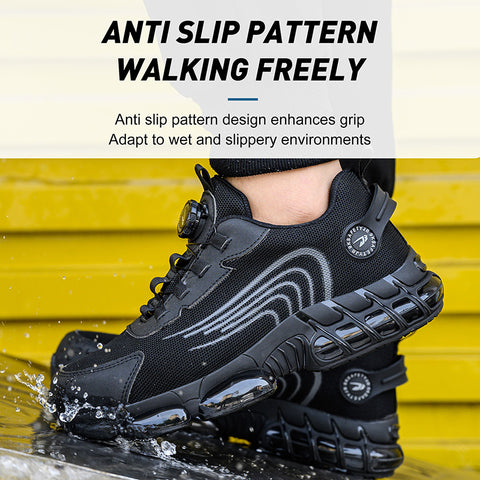 Ail cushion bottom for lightweight cushioning.
Comfortable and not rigid in wearing.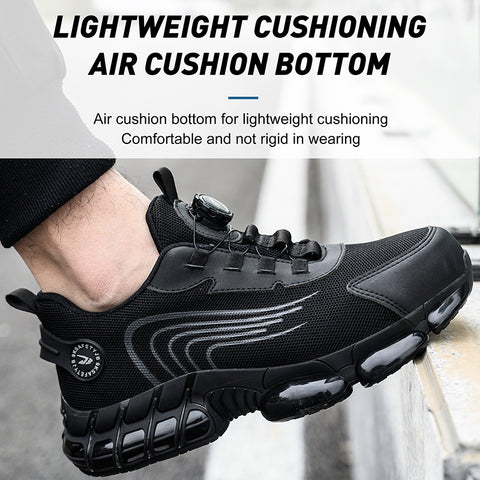 Flyknit breathable upper wicks sweat and absorbs moisture.
Comfortable to wear without stuffy feet.