We was created based on the philosophy of providing boots that are held accountable for their Quality, Durability, and Affordability. Our goal was to design a pair of boots that meet the needs of the consumer.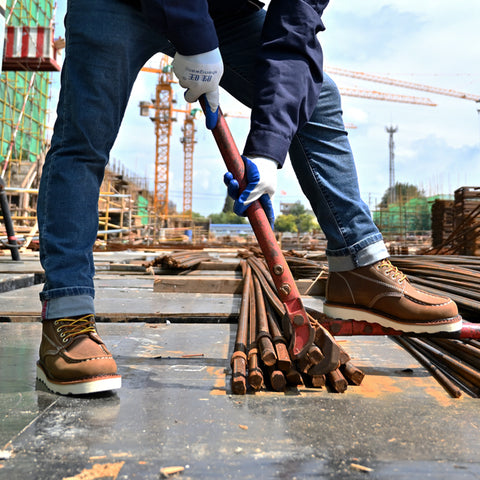 Softness and Comfort
Work Boots offer goodyear welt construction that can do unlimited sole replacement. Also, they provides 2.0MM thickness oil full grain leather to protect your feet. Lastly, they have oil resistant slip resistant light weight wedge sole for traction.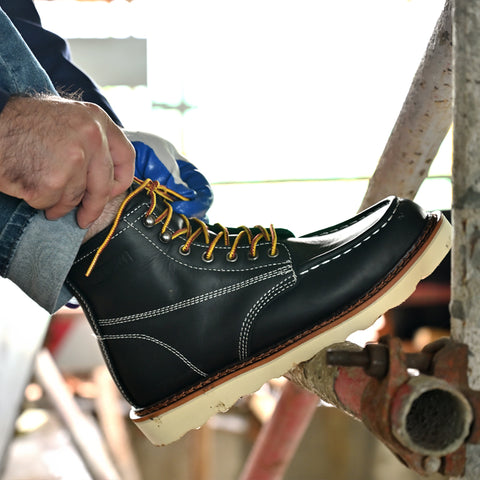 Comfortable & Light Weight
Light weight EVA/Rubber outsole provides shock absorbing qualities on your foot that allow greater movement compared to most work boots.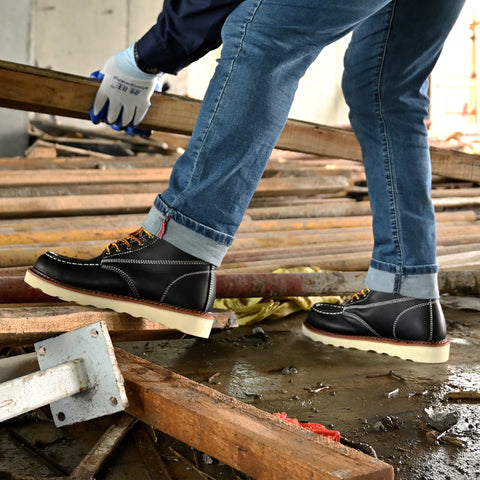 Dry & Cool
The water repellent leather keeps the boots dry from water splash or wet environment. The unlining leather keeps the boots cool fresh instead of sticky hot.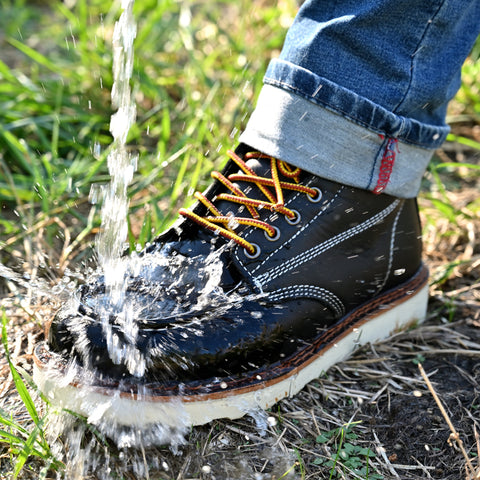 Anti-Slippery
The tread pattern on this wedge sole work boot allows you to walk freely without worrying about tripping over a rivet, a great quality for framers, roofers, carpenters, and iron workers.